Bladnoch Samsara Lowland Single Malt Whisky 700ml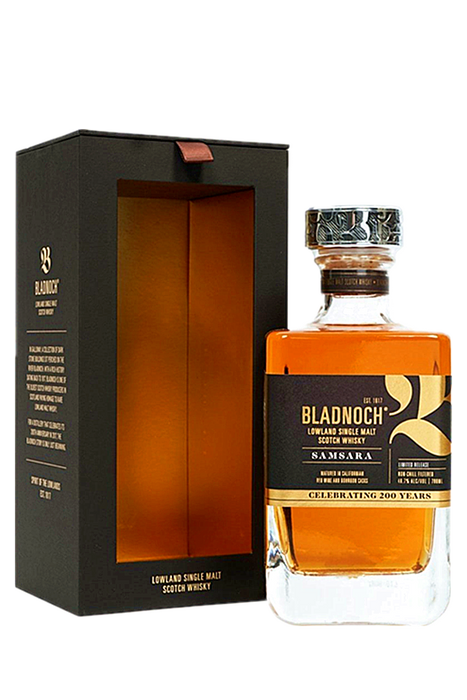 Bladnoch Samsara Lowland Single Malt Whisky 700ml
Awards:
- Silver medal in 2017 at the San Francisco Spirits Competition
- Silver medal in 2017 at the Scotch Whisky Masters
Samsara' means 'rebirth' and symbolizes the first bottling since the reawakening of Bladnoch Distillery.

This unique malt is a creation created by blending Bladnoch Single Malts.
The blend consists of malts that have been matured for at least 8 years and rare older whiskies.
Maturation takes place in First Fill ex-Bourbon casks and in Californian First Fill ex-Red wine casks to achieve a unique soft wine taste.

TASTING NOTES:
Colour: copper gold.
Nose: fruity, plum, vanilla, orange blossom.
Taste: Sweet, slightly dry, plums, vanilla, notes of citrus, malt.
Finish: Long lasting, soft, spicy.
Alc: 46.7%
Whiskeyonline | Whiskyonline NZ