Finlaggan Eilean Mor 46% 700ML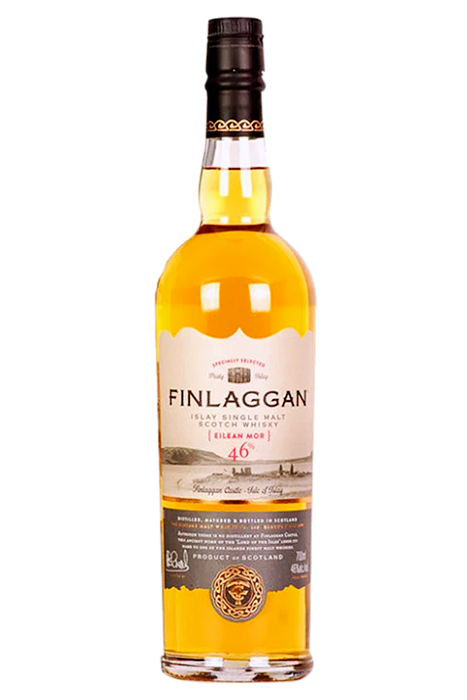 Finlaggan Eilean Mor 700ML
This expression has been bottled at a slightly higher strength than earlier – non cask strength- Finlaggan releases. The whisky comes from an undisclosed distillery on Islay. It's well known that Finlaggan used to be a Lagavulin, now we don't know if it still is. There is no distillery known making it, though we have some hints it may be, apart from Lagavulin, a Caol Ila or a Laphroaig. It is named after Finlaggan Castle, the seat of the feudal Lord of the Isles.
Tasting Notes
Color
The color of the whiskey is sunny-golden.
Taste
The taste of the whiskey is smoky and spicy, slightly oily, with notes of peat, seaweed and pepper. In the background there are notes of salt and malt. The aftertaste is long, smoky, spicy.
Aroma
The scent of whiskey reveals a characteristic bouquet of shades of tofy smoke, sea salt and seaweed, balanced by the nuances of malt and citrus.
Gastronomy
Whiskey is recommended to serve with ice or cooling stones, it looks great as a digestive and paired with a cigar.
ABV: 46%
Whiskeyonline | Whiskyonline NZ