Hakushu 18yo Japanese Whisky 700ml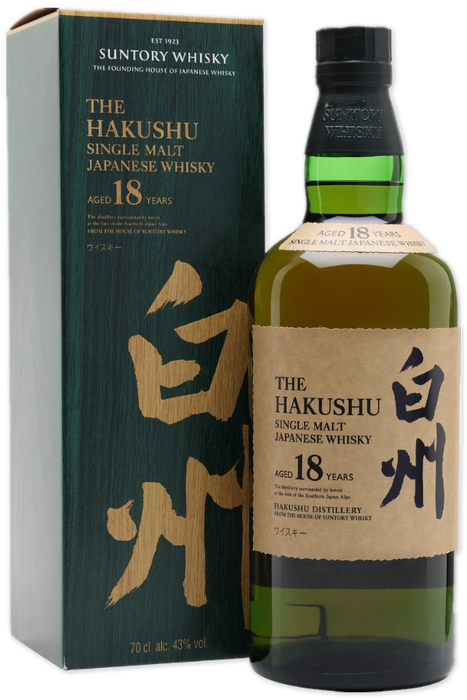 Hakushu 18yo Japanese Whisky 700ml
Several awards won over the years at international competitions, Hakushu 18 year old single malt surprises by its freshness, finesse and its typical japanese style. The intense flowery aromas and the fresh and lightly smoked are the result of long aging period in american and european oak barrels and will appeal to lovers and novices alike.
At first, this delicious nectar attracts by a colored farandole of aromas such as ripe pear, fresh mint, oregano, all coated with a smoky touch. During tasting it delivers the full power of its aromatic palette complexity with fruity notes of mango, quince, but also light hints of jasmine and menthol. This exquisite experience ends gently with a slight bitterness and some smoky effluvia left for a moment in your palate.
Founded in 1973 by Keizo Saji, Suntory founder's son, Hakushu Distillery is located at the foot of Mount Kaikomagatake the heart of a lush preserved forest.
Alc: 43%