Kavalan Concertmaster Port Cask Single Malt 50ml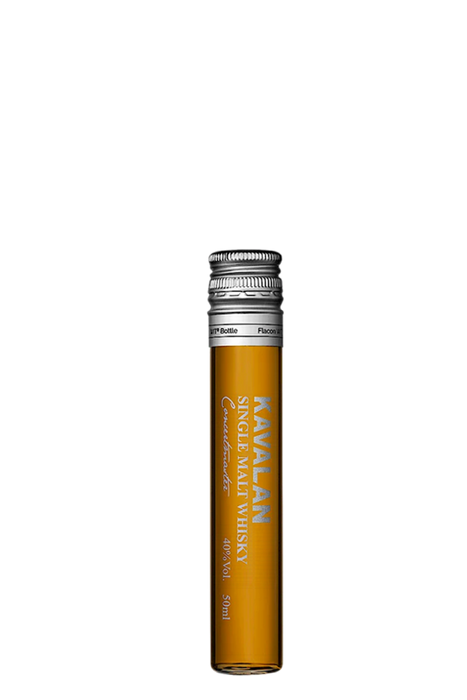 Kavalan Concertmaster Port Cask Single Malt 50ml 
Taiwanese whisky has been a 'thing' for a while now, since 2008 in fact, but the highly-regarded Kavalan whiskies are now finally available in Europe! This single malt whisky utilises Ruby Port, Tawny Port and Vintage Port casks from Portugal to finish whiskies that were initially matured in American oak. Kavalan Concertmaster was named Best in Class at the 2011 International Wine & Spirit Competition.
Nose:   Red grapes and clove, followed by a good whack of vanilla. A little bit of tobacco leaf and cookie dough.
Palate: Brown sugar mixed with ground cinnamon and white pepper, doused in good Port. A core of white oak warmth.
Finish: Raisins, prunes, strawberry jam and another pinch of tobacco.
 Alc: 40%
Whiskeyonline | Whiskyonline NZ