Kavalan Podium Single Malt Whisky in Tube 50ml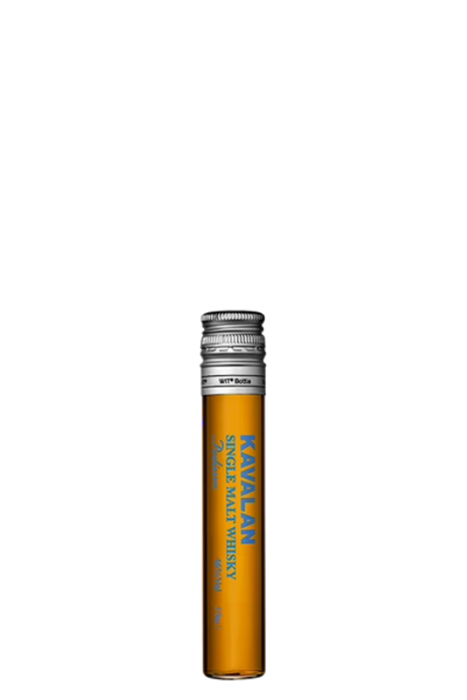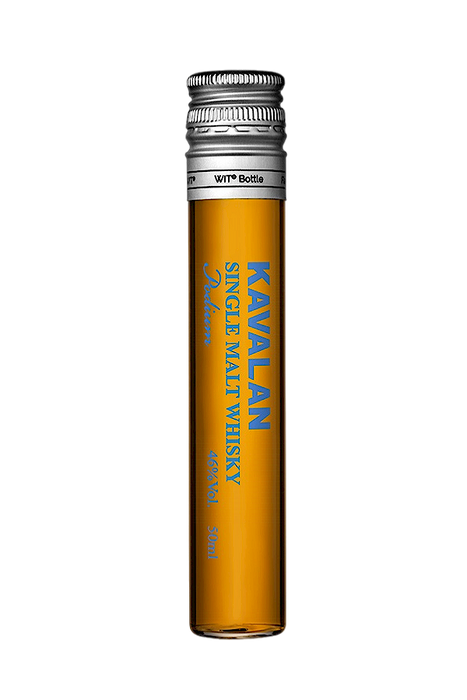 Kavalan Podium Single Malt Whisky in Tube 50ml
Here we have a 5cl bottle of the Kavalan Podium. This is a Taiwanese single malt which has been matured in a blend of virgin American oak and refill casks sourced from the distillery itself.
Nose: Sweet, with honey and tropical fruits – mango, papaya, banana and pineapple. Vanilla and caramel. Something reminiscent of a brandy or rum cask finish, unusually sweet.  Coconut and toasted oak. Cereal. A bit of earthy funk. All in all quite an interesting nose, with a good amount of character. No real off notes.
Palate: Sweet notes dominate initially – caramel and honey – followed by the same tropical fruit notes. There is also something floral now, but artificial (i.e. perfumy). Oak spices, cinnamon and all spice, plus pepper and anise. Also ginger. Somewhat woody – this definitely seems like a combination of refill and virgin oak. Warming as you swallow, with some raw ethanol lingering (even after multiple sips). This is unfortunately a little too raw and hot on the palate, compared to the lovely nose and initial taste.
Finish: Medium length. The artificial note persists, alongside the honey. Cinnamon and oaky spices. Dried apple shows up now. Leather. A bit of bitterness comes in at very end – and that trademark Kavalan astringency.
Alc: 46% 
Whiskeyonline | Whiskyonline NZ