Kirin Fuji Sanroku Japanese Whisky 700ml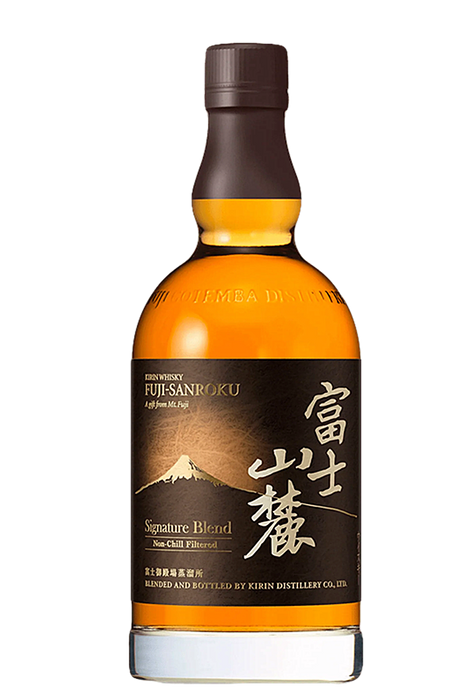 Kirin Fuji Sanroku Japanese Whisky 700ml
A Japanese blended whisky rarely seen around these parts of the globe, this is the Signature Blend from Kirin Fuji-Sanroku.
Kirin is one of the biggest producers of drinks in Japan, with its Fuji Gotemba distillery producing whisky and more in the foothills of Mt. Fuji.
The nose of the Kirin Fuji Sanroku Signature Blend Japanese Whisky is robust malt with vanilla and cooked fruit in support. On the palate is a hint of oily peat develops behind layers of honeycomb and dense pastry. The finish boasts fresh pear, nutmeg and hints of raisin.

ABV - 50% 
Whiskeyonline | Whiskyonline NZ