Man O' War Estate Waiheke Syrah 2022 750ml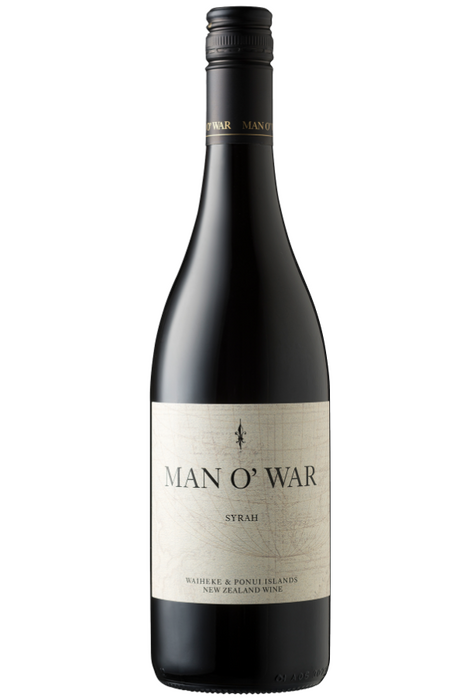 Man O' War Estate Waiheke Syrah 2022 750ml
WINEMAKING
 Fruit for the Man O' War Estate Syrah comes predominantly from the Cactus Bay area, slightly cooler than the Eastern Vineyards and a little more fertile. A large component of this blend comes from our oldest Syrah vineyard, North 3 which is cofermented with 10% Viognier added as whole clusters to the ferment.
The remaining batches were de-stemmed into vat with varying amounts of whole cluster retained and all underwent a wild fermentation, were pressed to barrel separately and went through a wild malolactic secondary fermentation. Blended and bottled in June 2020.
TASTING NOTE
The Estate Syrah opens up to be incredibly lifted with tons of sweet blueberry fruit and black pepper with lovely hints of apricot from the Viognier. The fruit was picked relatively early providing a real crispness on the palate but with plenty of fruit intensity and weight finishing with a nice grip of tannin. The Estate Syrah will easily over-deliver in quality and is better than Pinot, way way better than Pinot.
Alc: 13.5%
Whiskeyonline | Whiskyonline NZ