Thomson Six Single Cask Single Malt 700ml (Limited Edition)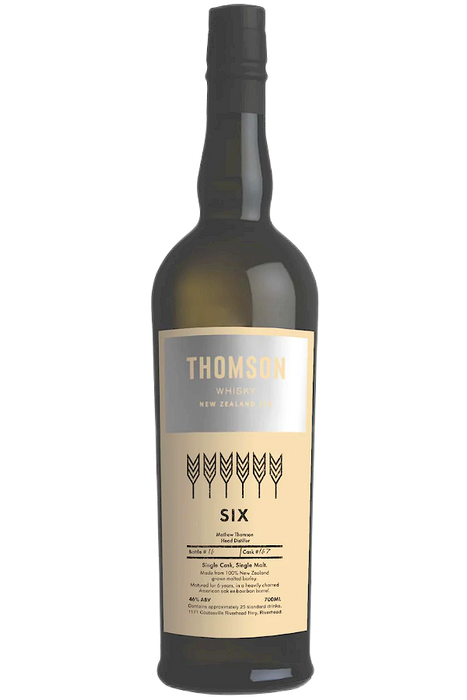 Thomson Six Single Cask Single Malt 700ml (Limited Edition)
Cask No.: 81
New Zealand craft whisky for the modern enthusiast. Artisan.  Premium. Progressive. 
Thomson Six Single Cask Single Malt Whisky release just in time for Christmas! This six year old single malt represents a moment in time from the Thomson Whisky Distillery. Limited to 284 bottles. 
Made from 100% unsmoked NZ grown malt and aged in heavily charred American oak ex-bourbon barrel. Hand numbered label and comes in a gift box with silver banner label. 
TASTING NOTE
A coy nose of gooseberry, sandalwood and butterscotch. Soft and elegant.
The first sip provides a rich, and creamy mouthfeel, packed with butterscotch and candied barley. In turn giving way to tropical fruit, and brambles, finishing on soft woody tones, sweetened with honey.
ABV: 46%
Whiskeyonline | Whiskyonline NZ