Tulchan Gin 45% 750ml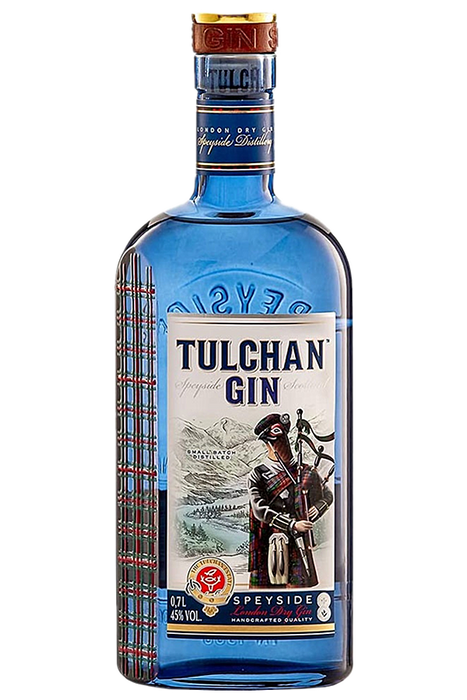 Tulchan Gin is a small batch super premium Gin from the Tulchan Estate in East Scotland, the heart of Speyside, an area famous for some of the world's best Scotch whiskies. It's a light style London Dry Gin with more subtle on juniper, allowing other Scottish botanicals to come through. 
Tulchan Gin has traditional botanicals that elevates the gin and celebrates its origins by conveying the character of typical Scottish flora, like sloe berries, and other 'wild' botanicals that can be found on the Tulchan estate.
Juniper, lemon & orange peels, coriander, very faint floral notes on the nose. On the palate, sweet up front with lots of candied citrus peels, followed by resin, cardamom, liquorice & coriander. Medium length finish with Kumquat, lemon curd and sweet notes.