Aberfeldy 21yo Maderia Cask Single Malt Whisky 700ml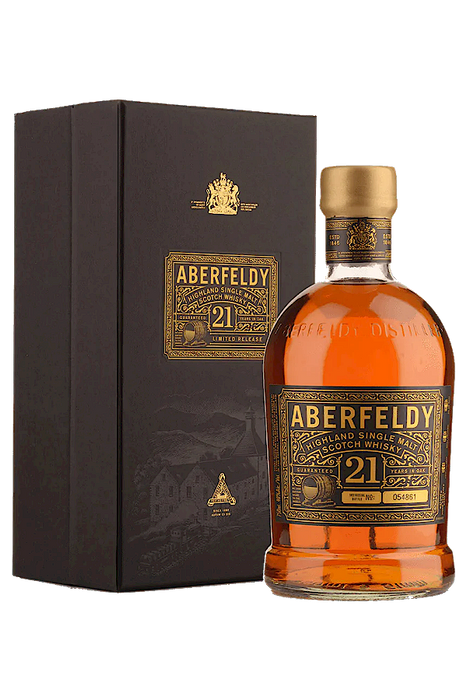 Aberfeldy 21yo Madeira Cask Single Malt Scotch Whisky 700ml
Nestled within a lush valley in the foothills of the central highlands of Scotland, Aberfeldy is a bastion of traditional whisky making in a region where few distilleries remain.
Built on land famous for deposits of gold, our enduring malt whisky outpost had welcomed travellers to taste its treasure since the turn of the 19th century.
A traditionally crafted 21 year old central Highland single malt Scotch whisky. Only available in extremely limited quantities, each bottle is hand numbered and finished with a gold-dipped wax seal, making it the perfect treat or gift for those who like Macallan but want to discover something different to the mainstream offering, with the added benefit of a guaranteed age statement.
Tasting note
Richly textured and complex whisky with notes of ripe fig baked in honey. There is a hint of walnut oil and a snap of dark chocolate.
Alc: 40% 
Whiskeyonline | Whiskyonline NZ