Admiral Rodney HMS Royal Oak St. Lucia Rum 700ml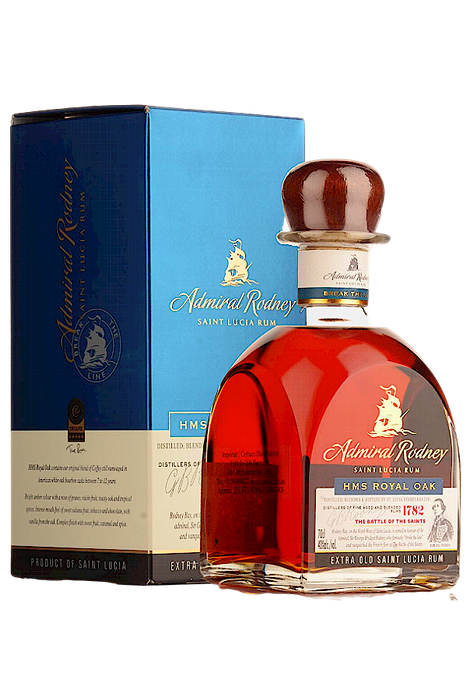 Admiral Rodney HMS Royal Oak St. Lucia Rum 700ml
Admiral Rodney HMS Royal Oak Rum is named after the HMS Royal Oak, which was in the vanguard of ships to engage the French in the famous Battle of the Saints. Captained by Thomas Burnett, the Royal Oak manoeuvred skillfully and brought to bear all of her 74 guns on the enemy for the duration of the battle. With 8 men lost and 20 wounded, the Royal Oak played an integral role in the first skirmishes of the battle and encouraged us to create a rum of rarity, intensity, and boldness.
Admiral Rodney HMS Royal Oak Rum, the original Admiral Rodney blend, contains 7-12-year-old Coffey still rum that has been
aged exclusively in previously used Bourbon casks and blended to perfection.
Tasting Notes: Bright amber colour with a nose of prunes, raisin fruit, toasty oak and tropical spiced. Intense mouth-feel of sweet sultana fruit, tobacco, and chocolate, with vanilla from the oak. Complex finish with sweet fruit, caramel, and spice.
Alc: 40%
Whiskeyonline | Whiskyonline NZ