Grande Cuvée 1531 Crémant de Limoux Brut Rosé 750ml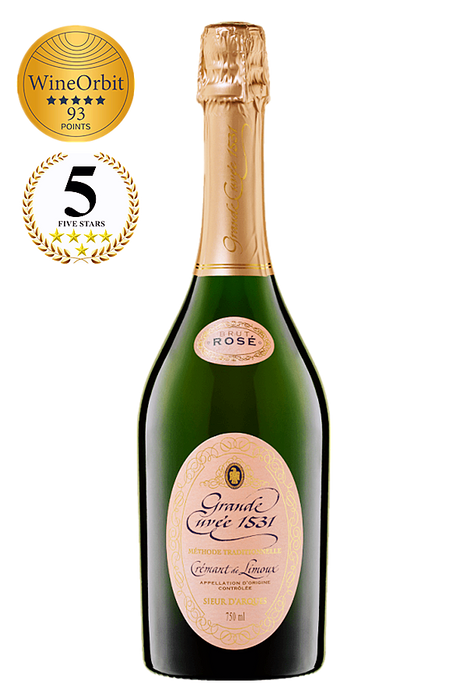 Grande Cuvée 1531 Crémant de Limoux Brut Rosé 750ml
Best Of Class Los Angeles IWSC
Gold Los Angeles IWSC
Gold New World Wine Awards
Gold Pacific Rim Wine Competition
Gold Mondial du Rose
Gold Mundus Vini
Gold Concours General Agricole de Paris
Gold Vinalies Internationales
5 stars (93/100) Wine Orbit
5 stars The Wine Writer
TASTING NOTES:
It is well structured and full on the palate. This Crémant de Limoux unfolds aromas of red fruits such as strawberries, red currant and cherry, which originate from Pinot Noir. Its unforgettable liveliness is reflected in its delicate Mousseux, which is long-lasting with a fine acidity that characterizes the reverberation. All around a wonderful sparkling wine, whose charm is shown in its abundance and structure as a balanced character.
GRAPES: Chardonnay , Chenin Blanc , Pinot Noir
WINE PAIRING: Excellent appetizer. It also combines well with hors d'oeuvres or desserts like creme brulee.
Alc: 12.5% 
Whiskeyonline | Whiskyonline NZ