Ardbeg 19YO Traigh Bhan Batch #2 Scotch Whisky 700ml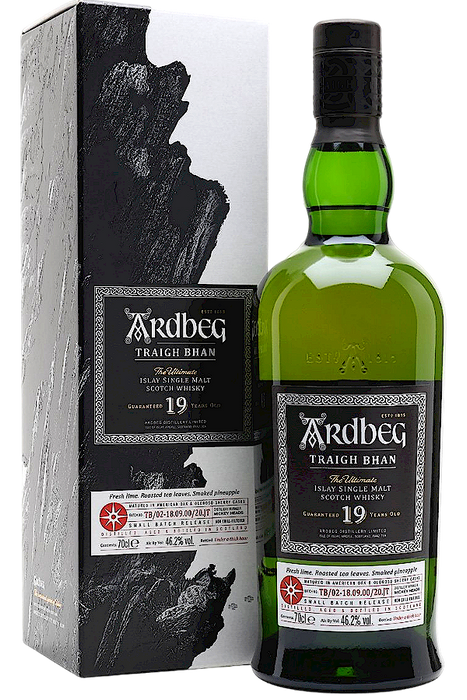 Ardbeg 19Yo Traigh Bhan Batch #2 Scotch Whisky 700ml
Produced in small batches to be released every year, this exceptionally rare and ever-changing 19-year-old draws its inspiration from Islay's Traigh Bhan beach, known locally as the Singing Sands.
TASTING NOTES:
Nose: On the nose, faint ripples of sweet wood smoke and tart crème fraîche flow gently into bold notes of savoury fennel, celeriac and roasted tea leaves. Plunge further and discover alluring aromas of charcoal and lightly burnt toast. A splash of water releases a gust of fresh sea spray, followed by eucalyptus oil and pine. Finally, this irresistible nose ends with an unmistakable top note of saddle soap and leather.
Palate: An intensely salty mouthfeel shifts like the tides into soothing medicinal notes, followed by salted peanut brittle, smoked pineapple and lime juice. Waves of aniseed lap over the palate, before rich fudge, birch tar and peat smoke crash down wildly. This is a dram that coaxes you in, and all assumptions are best left behind. Simply let this alluring spirit surprise and delight.
Finish: Savoury and smoky notes collide in a sharp, intense, yet satisfyingly long finish.
Alc: 46.2%
Whiskeyonline | Whiskyonline NZ