Artezin Zinfandel 2019 750ML -- California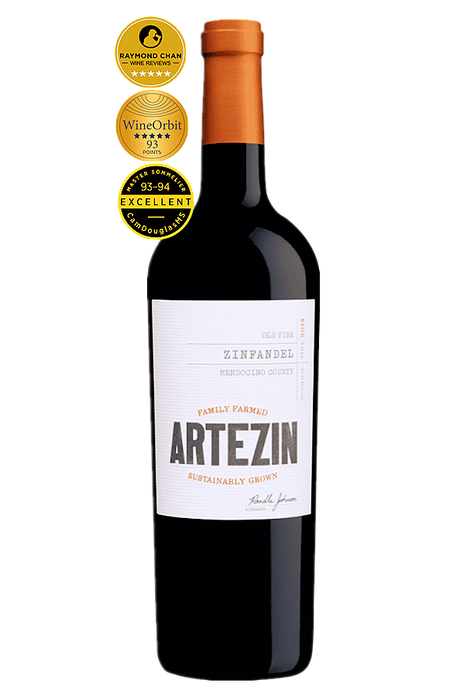 Artezin Zinfandel 2019 750ML
5 stars (18.5/20) Raymond Chan Wine Reviews
5 stars (93/100) Wine Orbit
5 stars The Wine Writer
'Excellent' (93/100) Cameron Douglas MS
Artezin is the art of zin. Honouring the art of crafting bloody good zin, one bottle at a time.
Big. Dark. Robust. No fluffing around, that was the style introduced to the area by Italian immigrants over a century ago and that's the style they're sticking with today. Using fruit from sustainably grown, old vine plantings sourced from family-owned farms through the Mendocino and Sonoma Counties in California.
It's 86% Zinfandel, 12% Petite Sirah and a 2% splash of the lesser-known Carignan, 100% barrel-aged.
This one is described as quite a "zingy zin". Right, so what does that mean? Well, it's big, it's dark and it's robust! Full-bodied, deep in colour, high in alcohol (14.8%) and typical of the characteristics of true Zin – every berry fruit flavour you can think of (strawberry, blackberry, boysenberry, raspberry just to name a few!) with cinnamon spice and black pepper.
Alc: 14.8%
Whiskeyonline | Whiskyonline NZ