Sempuku Yamada Nishiki Junmai Daiginjo 35 千福 山田錦 純米大吟醸35 720ml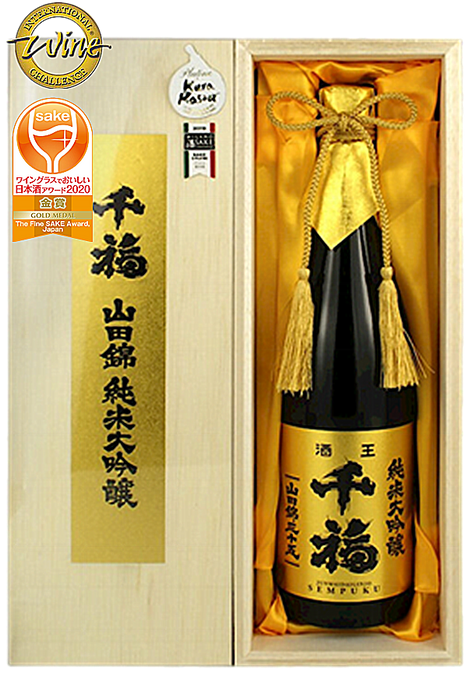 Sempuku Yamada Nishiki Junmai Daiginjo 35 千福 山田錦 純米大吟醸35 720ml
Kura Master - Junmai Daiginjo Sake Category Platinum Award (2020)
IWC (International Wine Challenge) - Gold medal award (2020)
IWC (International Wine Challenge) - Gold medal award (2020)
It is a pure rice daiginjo of Mori who is particular about the ingredients, brewing and taste with the unwavering desire to "make the best junmai daiginjo".
Yamada Nishiki, a rice suitable for sake brewing produced in Hiroshima Prefecture, is highly polished (rice polishing rate 35%) and carefully prepared over time using the skills of Mr. Mori, who has been cultivated for many years.

You can enjoy a deep and gorgeous scent reminiscent of fruits, a soft mouthfeel, and an elegant sweetness and sharp aftertaste.
This sake is filled with the feelings of Mr. Mori, which we would like people who like sake to drink.
Alc: 16% 
Whiskeyonline | Whiskyonline NZ