Church Road Hawke's Bay Merlot Cabernet Sauvignon 2018/19 750ml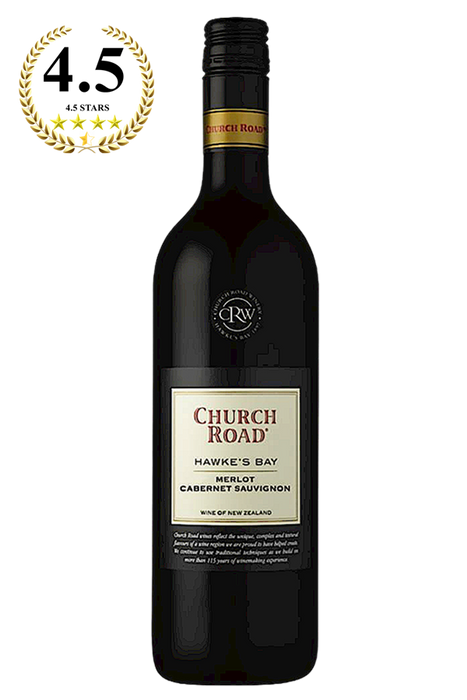 Church Road Hawke's Bay Merlot Cabernet Sauvignon  750ml
Awarded 4.5 Stars - Winestate Magazine
Densely coloured red with a core of dark plum overlaid with the fragrance of violets, cardamom, lavender and cedar while oak delivers dark chocolate and vanilla undertones. On the palate, the wine is full-bodied and fleshy with fine-grained tannins giving excellent length and structure.
Church Road embraces Old World winemaking with one arm and technological advancements with the other. And it all begins with fruit grown in Hawke's Bay. Church Road Winery, renowned for being the first in New Zealand to craft exceptional quality Bordeaux style red wine, pioneered the creation of the Hawke's Bay wine industry. Church Road wines are crafted using the most exceptional quality fruit from vineyards across Hawke's Bay, together with traditional winemaking techniques to create highly acclaimed award-winning wines.
While this wine is excellent drinking now, careful cellaring will lead to increased suppleness and complexity.
Alc: 14.5%
Whiskeyonline | Whiskyonline NZ