Compass Box Limited Edition Menagerie 700ml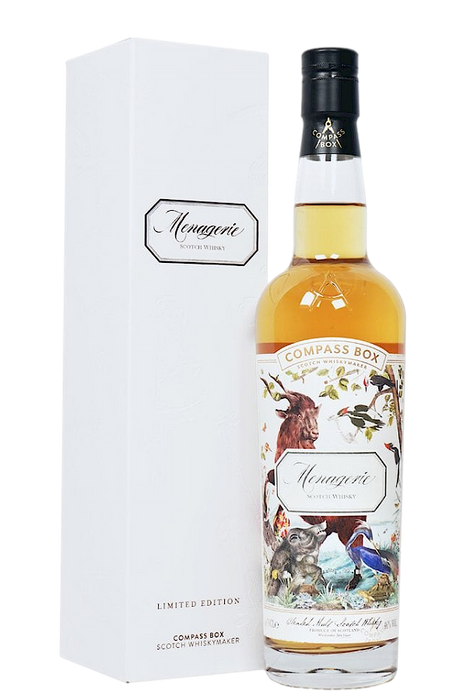 Compass Box Limited Edition Menagerie 700ml 
A superb blended malt from the darlings of the blending world, Compass Box.
For this whisky, Compass Box say they've "focused on parcels of malt whisky that in addition to their fruity or spicy charms have something animalic about them just beneath the surface."
This bottling uses a core of muscular malt whisky from Mortlach, the famous "Beast of Dufftown", with spirit from Glen Elgin, Deanston and Laphroaig adding depth, character and some classic iodine smoke.
The final product is a delectable dram that offers flavours of mossy forest floor, iodine, leather, tarry peat, vanilla, dark chocolate, dried fruits, roasted peach, toffee, honey and charred malt.
Alc: 46%
Whiskeyonline | Whiskyonline NZ