Jim Beam Lineage 15yo Wooden Gift Pack 700ML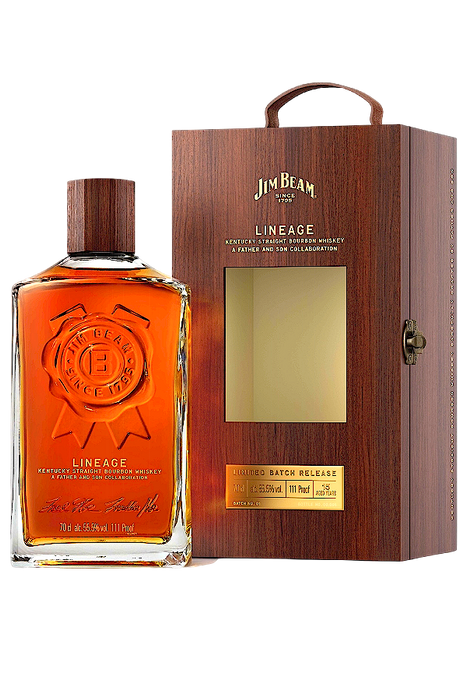 Jim Beam Lineage 15 Year Old  Wooden Gift Pack 700ML
Jim Beam Lineage is a 15-year-old bourbon, aged in charred white oak barrels since 2004. It offers a proof of 110 blended with spicy, vanilla and caramel notes. The bespoke bottle features the brand's famous Jim Beam seal and comes in luxury packaging which highlights its gifting appeal.
Tasting notes detail a profile of spice, vanilla and caramel that's suited to neat or on-the-rocks serving suggestions. A decorative, leather-handled wooden box features a serialized brass plaque with a brief description of the whiskey within. 
Lineage represents the most refined bottle by far in Jim Beam's lineup, which ranges from the standard Kentucky straight bourbon to higher-end offerings like Black Extra-Aged and Single Barrel editions. 
Alc: 55.5%
 Whiskeyonline | Whiskyonline NZ