Kavalan Solist Brandy Oak Single Malt Whisky in Tube 50ml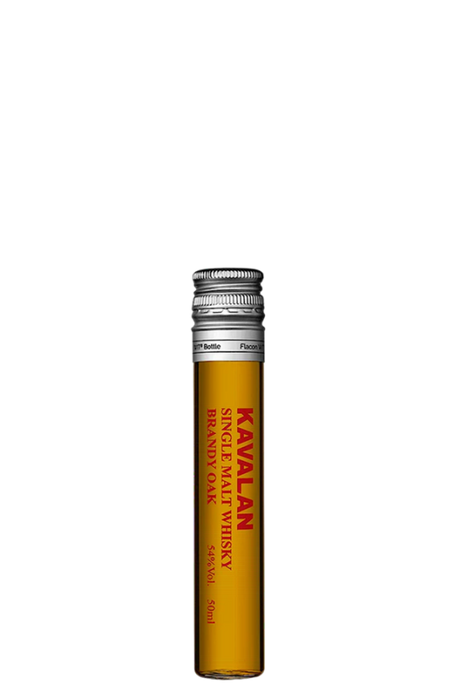 Kavalan Solist Brandy Oak Single Malt Whisky in Tube 50ml
Taiwanese whisky has been a 'thing' for a while now, since 2008 in fact, but the highly-regarded Kavalan whiskies are now finally available in NZ !!!
KAVALAN Solist Brandy Cask matures in selected first-fill brandy casks, which give it its sweet and balanced taste. It is unchill-filtered with no added colouring and is bottled as a single cask at cask strength. Each bottling carries a serial number, cask type and the signature of the master blender.
Nose: Peaches and cream, strawberry jam, freshly cut passion fruit, creamy toffee, baking spices and warm honey.
Palate: Tinned peaches, oily with dark toffee, toasted nuts and tropical fruits.
Finish: A long finish of stewed peaches, lychee and cocoa.
Alc: 54% 
Whiskeyonline | Whiskyonline NZ