Kavalan solist Peated Single Malt Whisky in Tube 50ml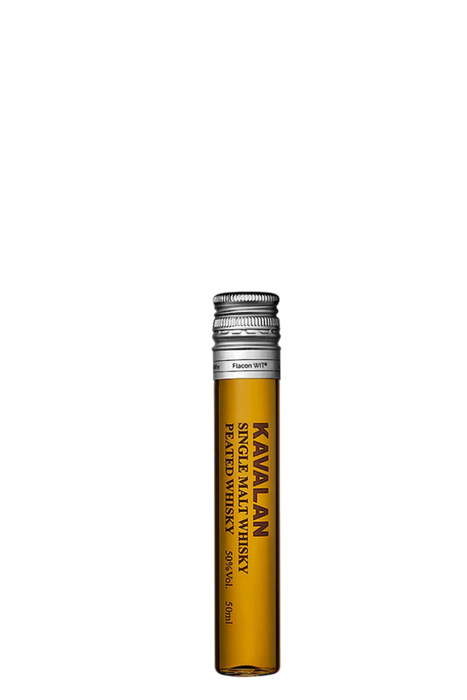 Kavalan Solist Peated Single Malt Whisky in Tube 50ml
Produced from malted barley, peated in Scotland, this single malt would come across as moderately peated by Scottish standards, at 12-15ppm. The whisky was matured in an ex-Bourbon cask for 5 years, 1 month and 27 days, before bottling at 55.6%.
Nose: A very unique Kavalan single malt nose with the signature tropical fruits, vanilla and honey but then comes the beautiful sweet smoky sea air with stewed apples, bananas, pineapples and thick raspberry jam. This nose needs to be slowly romanced and enjoyed before diving into the taste.
Palate: A true cask-strength single malt. With that raspberry jam and vanilla from the nose shining through along with coconut and dark fruits. The smoke and vanilla that coat your palate along with the tropical fruit reminds you that this is unlike any other Kavalan single malt whisky.
Finish: A very smooth medium to long finish that leaves a ton of smoky spices and fruity flavours that coat your mouth and palate. Seems to be endless notes that can be picked up after each sip. It is very well balanced and easy to drink yet complex and full of flavour. 
Alc: 50% 
Whiskeyonline | Whiskyonline NZ