Lagavulin 12YO Special Releases 2021 700ml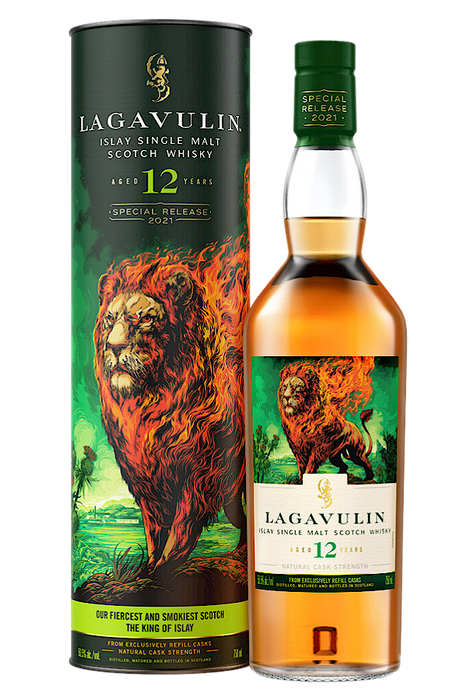 Lagavulin 12YO Special Releases 2021 700ml
Distilled in 2008, this 12-year-old Lagavulin single malt has been matured in refill American oak casks before being bottled as part of Diageo's 2021 Special Releases. Aromas of salty sea air, fragrant smoke-dried tea, cocoa powder, lemon juice and dried seaweed fill the nose, alongside rich wood-smoke from seaside bonfires. The palate offers notes of lemon juice, sea salt, charred logs, oily brine, waves of rich peat smoke and spicy pepper that linger in the finish.
TASTING NOTES:
Nose: aromas of iodine, toasted tea, cocoa, lemon and dried seaweed accompanied by a powerful smoke.
Palate: notes of lemon juice, sea salt, burnt wood.
Finish: long, warming and drying with notes of intense peated smoke and pepper.
Alc: 56.5% 
Whiskeyonline | Whiskyonline NZ