Man O' War Ironclad 2020 750ml - Cabernet Franc, Merlot, Petit Verdot and Cabernet Sauvignon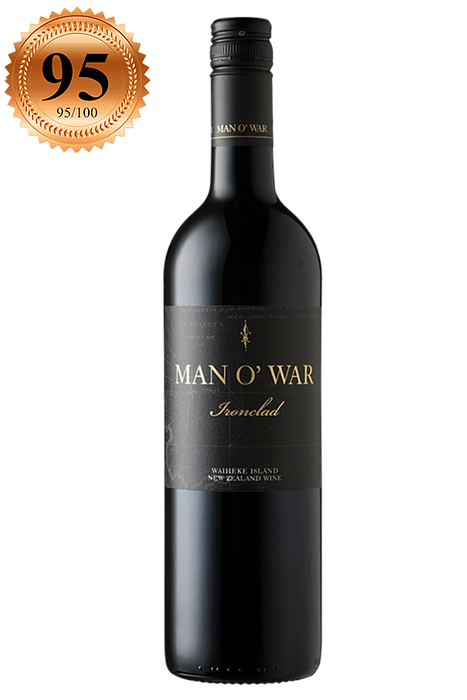 Man O' War Ironclad Merlot Cabernet Sauvignon 2020 750ml
95/100 (Bob Campbell MW, The Real Review) - "A blend of merlot, cabernet franc, petit verdot and cabernet sauvignon that combines density with complexity"
Ironclad is a full-bodied red blend made from traditional Bordeaux grape varieties which are grown on Waiheke Island. It's a blend of 45% Cabernet Franc, 25% Merlot, 11% Petit Verdot, 10% Cabernet Sauvignon and 9% Malbec, which make a complex, structured red for ageing up to 10 years of drinking now, decanted and served in your largest red wine glass.
Its name comes from 19th Century warships characterised by iron bolted onto wooden hulls, in a similar way to the way the warm clay weaves itself into Waiheke Island's hillside vineyards.
Alc: 14.12%
Whiskeyonline | Whiskyonline NZ