Moet Chandon Ice Imperial 750ml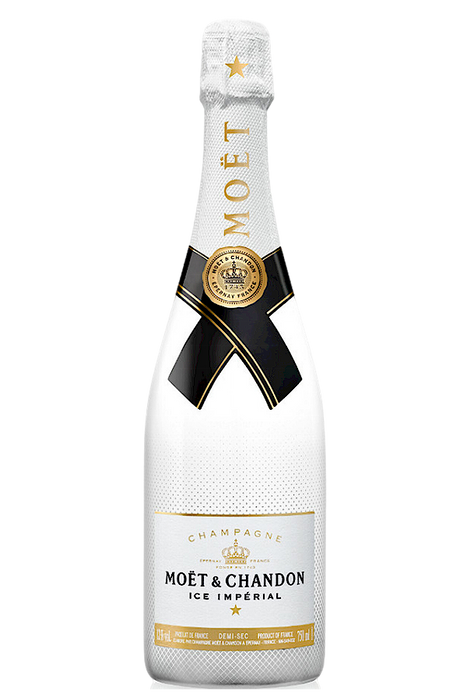 Moet Chandon Ice Imperial 750ml
Ice Impérial, the first and only champagne especially created to be enjoyed over ice. A new champagne experience combining fun, fresh and free sensations while remaining true to the Moët & Chandon style, a style distinguished by its bright fruitiness, its seductive palate and its elegant maturity.
The wines used in the assemblage are Pinot Noir (40-50%), Pinot Meunier (30-40%) and Chardonnay (10-20%). 
TASTING NOTES
On the eye: A dense color. Deep gold with amber highlights
On the nose: An intense, fruity bouquet. The powerful aroma of tropical fruits (mango, guava). The sumptuousness of stonefruits (nectarine). An original note of raspberry.
On the palate: The broad, fleshy, voluptuous flavor of a fresh fruit salad. The captivating sweetness of caramel and quince jelly. The refreshing acidity of grapefruit and ginger notes.