Port Ellen 40YO 9 Rogue Casks 700ml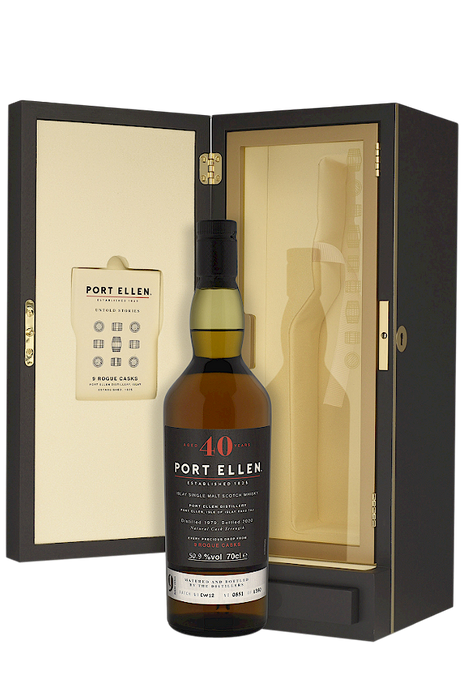 Port Ellen 40YO 9 Rogue Casks 700ml
 Distilled 1979   Bottled 2020 Batch # CW12
 No.: 0278/1380
This is the oldest release from the original Port Ellen Distillery, distilled in 1979, just 4 years prior to its closure in 1983.
These nine casks of whisky were discovered and brought together to craft a limited  edition release: the oldest and most limited to date.
Each cask was matured for at least 40 years before all nine were married together and bottled at a natural cask strength of 50.9% abv, free from any artificial colouring.
Presented in a beautiful lock and key case, this release is limited to just 1,380 bottles worldwide.
TASTING NOTES:
Nose: Delicate, with a mild smoke joined by burnt orange peel, fresh herbs and a grassy note.
Palate: A coastal, unmistakable Islay peat-smoke, alongside rich smoked bacon and pipe tobacco with soft wood spices.
Finish: long with just a wisp of smoke remaining.
Alc: 50.9%
Whiskeyonline | Whiskyonline NZ