Chivas Royal Salute 21YO 700ml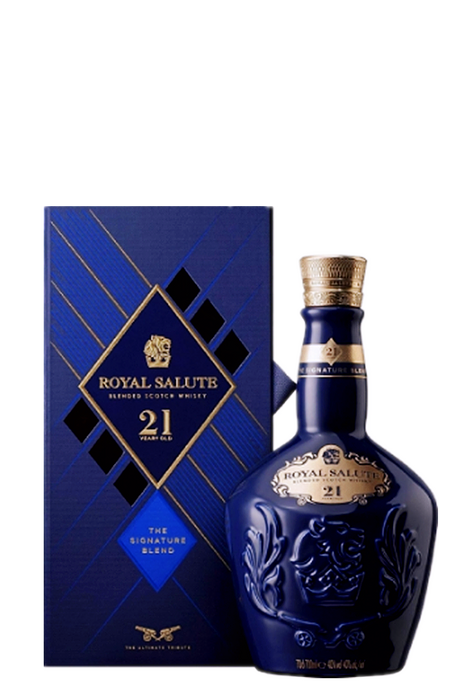 Chivas Royal Salute 21YO 700ml
Royal Salute was created to commemorate the coronation of Queen Elizabeth II of England in 1953. Every drop of Royal Salute whisky is matured for at least 21 years.

The first taste of Royal Salute brings the subtleties of the nose to life. Sumptuous sweet orange marmalade flavours infused with fresh pears burst across the tongue. The second taste brings in a rich medley of spices and a nuttiness of hazelnuts that have a mouth filling intensity and then the final warmth from hints of masculine smokiness.
The whisky is presented in a classic Blue Wade ceramic decanter.
Alc: 40%
Whiskeyonline | Whiskyonline NZ