Smokehead Extra Rare Islay Single Malt 1L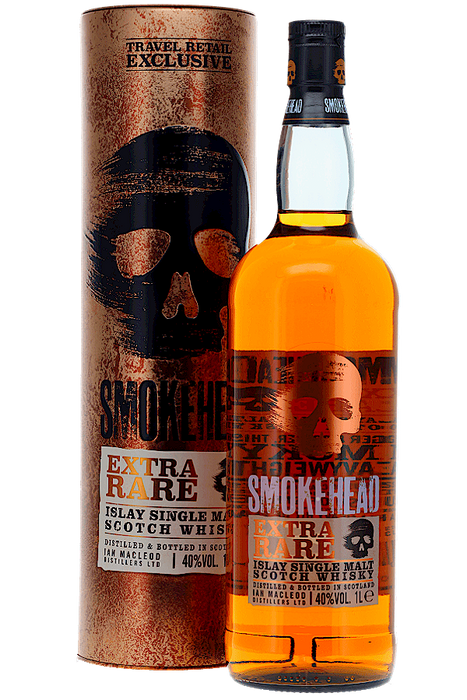 Smokehead Extra Rare Islay Single Malt 1L
An Islay Single Malt Whisky that's an assault on your senses.
So if you refuse to conform to the rules of normal whisky drinking, and are seeking out something more uncommon, here's where that pig-headed inquisitiveness of yours gets rewarded.
Alluringly leftfield, enticingly off-kilter, Smokehead is custom-built for outsiders who will happily walk across fields of burning peat to find something real, something authentic, something unusual. Something that fits them perfectly. Salty and seaweedy, peppery and peaty, smoky and sweet, Smokehead is definitely that. An award-winning Islay Single Malt Whisky that's as bold in taste as it is in attitude. 
TASTING NOTES:
Nose: Sherry and malt, thick plumes of cool maritime smoke, barley, tar and old ropes on the beach.
Palate: Big, spicy peat - warm slabs of the stuff. Thick smoke, coal tar and iodine, a little honey, lemon zest and sticking plasters.
Finish: Long and smoky with toffee brittle and tangy fruits.
Alc: 40%
Whiskeyonline | Whiskyonline NZ