Spy Valley Envoy Marlborough Sauvignon Blanc 2016 750ML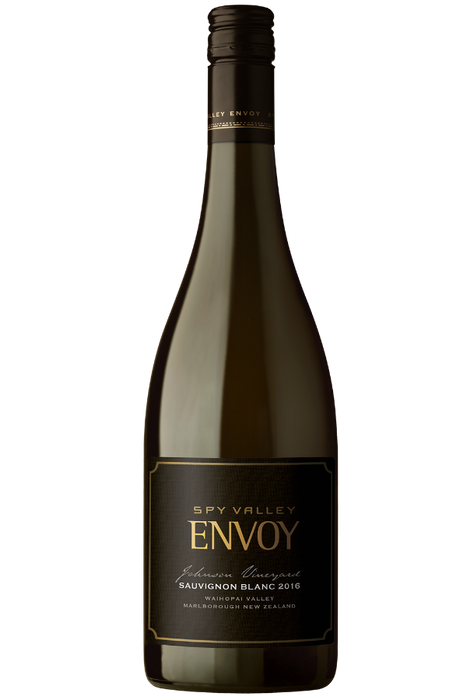 Spy Valley Envoy Marlborough Sauvignon Blanc 2016 750ML
Vineyard
Johnson Vineyard River and E Blocks, Waihopai Valley – stony alluvial silt loam, very free draining.  Clones BDX 516, 517, UCD1. 
Winemaking Winemakers 
Paul Bourgeois, Richelle Collier.    The blocks were handpicked and pressed to the tank for several hours before draining to barrels.  All fermentation occurred in oak vessels between    1200L and 225L capacity and took place over 9 - 11 months.    After blending to tank, the wine remained on full lees for several months prior to bottling in the winter of 2017. 
Aroma: Roast nuts, citrus, and melon, with a distinctive banana passion-fruit aroma that is typical of this wine.   
Palate: Crisp acidity is a feature, and even after full malolactic fermentation it retains a fresh, mineral acid structure.  Layers of citrus fruit and dried herb flavours unfold and are supported by the smoky, creamy influences of oak maturation. 
ABV: 13.5%
Whiskeyonline | Whiskyonline NZ