Te Mata Estate Elston Chardonnay 2021/2022 750ml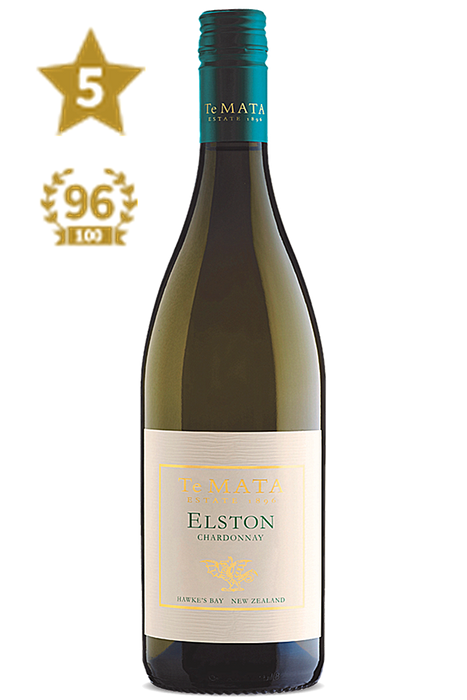 Te Mata Estate Elston Chardonnay 2021/2022 750ml
ORIGIN: Elston is named for Elston Hall in Nottinghamshire, the ancestral home of Charles Darwin's family. Darwin's 'theory of natural selection' forms the basis of modern evolutionary theory, the foundation of biology. The wyvern symbol of Elston Hall appears on the label.

VINEYARDS: The superb quality of the 2020 vintage was immediately apparent in the fully ripe grapes that were hand-harvested from their separate, individual plots within Te Mata Estate's vineyards between 28 February and 3 March 2020.
WINEMAKING: Each parcel was gently whole-cluster pressed, cold settled and racked to new and seasoned French oak barrels for fermentation. The resulting wines remained in contact with their yeast lees, with a number going through malolactic fermentation. The finest lots were selected for further maturation, spending a total of 10 months in barrel.
TASTING NOTE: Brilliant lemon-gold, Elston Chardonnay '20 has the immediate aroma of lime blossom, fresh golden nectarine, creamy nougat and delicate meadow flowers. Freshness and ripe acidity shine in a palate laden with peach, citrus, pineapple, and oyster shell highlights. With texture, depth and stunning brightness of fruit, Elston Chardonnay '20 has a clarity and focus that radiates right through its long and luminous finish.
Alc: 13.5%
Whiskeyonline | Whiskyonline NZ